If you are managing multiple iLok accounts and need help sorting out a backend management system, please feel free to contact our team to get started with managing licenses.
Three steps to successful recording with the VoiceQ Actor application.
Voice Actors will need to sign up and register for a iLok account to use our products. Select the link to register your details and create a user name.
Be sure to save your ilok ID as it will be required with a studio to get VoiceQ Actor.
Voice Actors will need to download the ilok manager application and follow the installation process. Select the link to download the latest ilok Manager.
​
Once you have installed the application you need to open it and login to save your details.
Voice Actors will need to download VoiceQ Actor. Select the link to download the latest version available and get started.
​
Once the download is completed you will have a DMG file. Open the DMG file and drag the 'VoiceQ Actor' application to your applications folder.
​
We have included a demo project for you to use to see how VoiceQ Actor works.
Actors can now record in VoiceQ - We have prepared a step-by-step video for users to use that can be selected via the link or you can read our short guide below.
Open VoiceQ and select a project to use.

You can then check the media you have been given with your project file is set-up correctly, if not the application will prompt you to relink it.

Once the media is set-up, open the media window and edit the visuals that you are happy with for recording.

Then select 'Window>Local recording...'. You will now see a recording window visible.

There are two ways to record;

Constant record: Records at a user-controlled time.​

Line record: Records at a set time per line.
​
Exporting recordings from VoiceQ
Voice Actors can export their chosen takes using the take selection for each line.
Users can playback and check takes are correct before selecting them via a checkbox.
Takes selected are exported in a .zip file which contains each labeled file and a .AAF file for engineers to use in DAW applications..
​
Check takes are correct and select using the check box

Users then send the .zip file to the studio using a secure file sharing platform.
Support
iLok registration
Register for a new iLok account
---
1. Go to https://www.ilok.com/ and click on 'Create Free Account'.
2. Fill in the form, make a note of the User ID you create, and follow instructions to confirm. https://www.ilok.com/#!registration
3. Send your User ID to your studio or if purchasing a license send to sales@voiceq.com
---
Download iLok Manager
---
1. Go to https://www.ilok.com/ and select the latest ilok manager for MacOS - http://installers.ilok.com/iloklicensemanager/LicenseSupportInstallerMac.zip
---
Install iLok Manager
---
1. Open the 'LicenseSupportInstaller.dmg' and then select the 'License Support.pkg'
2. When prompted click 'Continue'.
3. When prompted provide password (dependant on your security settings)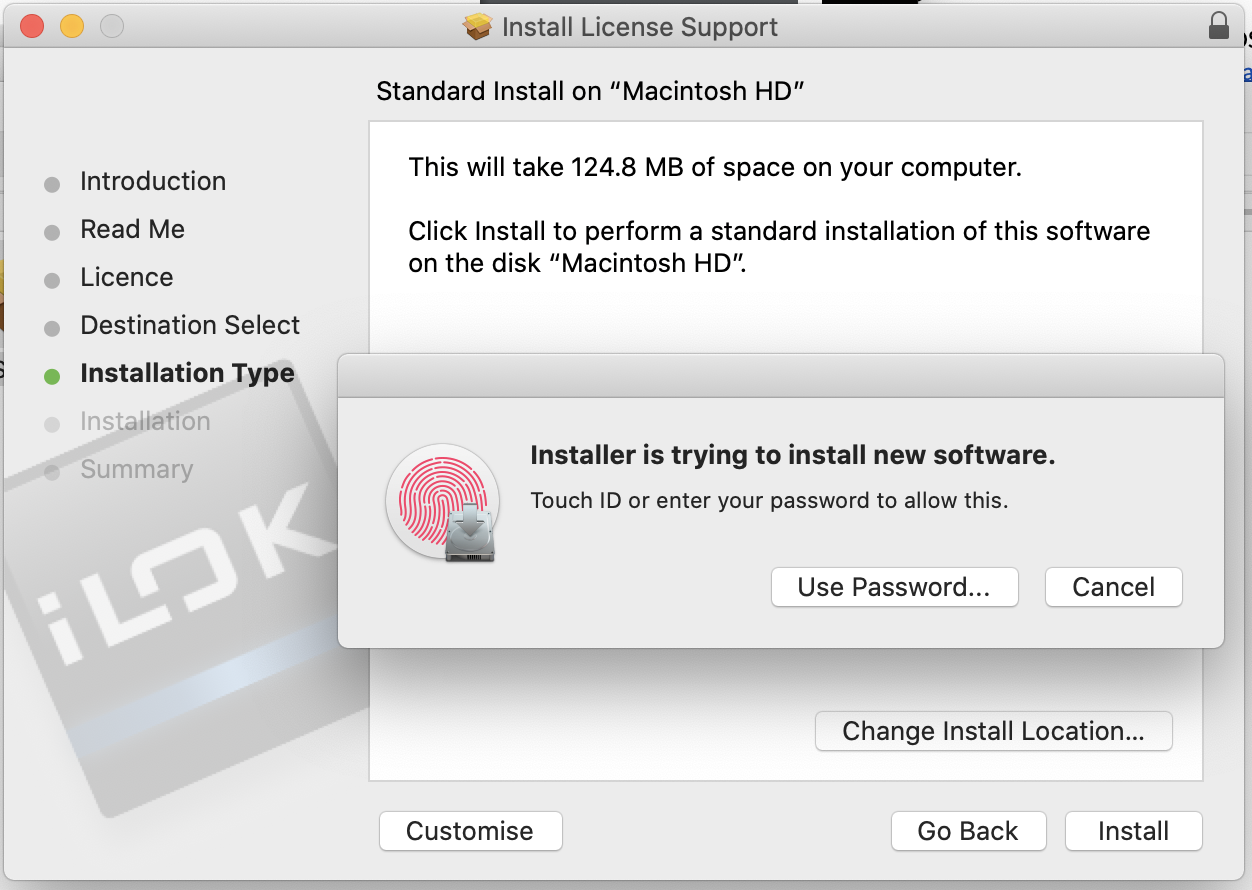 4. Congratulations you have installed iLok License Manager
---
Setting up in iLok Manager
---
1. Open iLok Manager from the applications folder and when prompted, sign-in with your account. Be sure to select 'Remember Used ID and Password...' to save time when opening any ilok products. 2. When loading VoiceQ Writer you should be prompted that your system is connecting to iLok Cloud to activate. If you are working offline we recommend closing th ecloud session and dragging the 'VoiceQ Writer' license to your Mac (Please be aware that by selecting your machine you will not be able to use the app on other devices you may own).
---
---
VoiceQ Writer
---